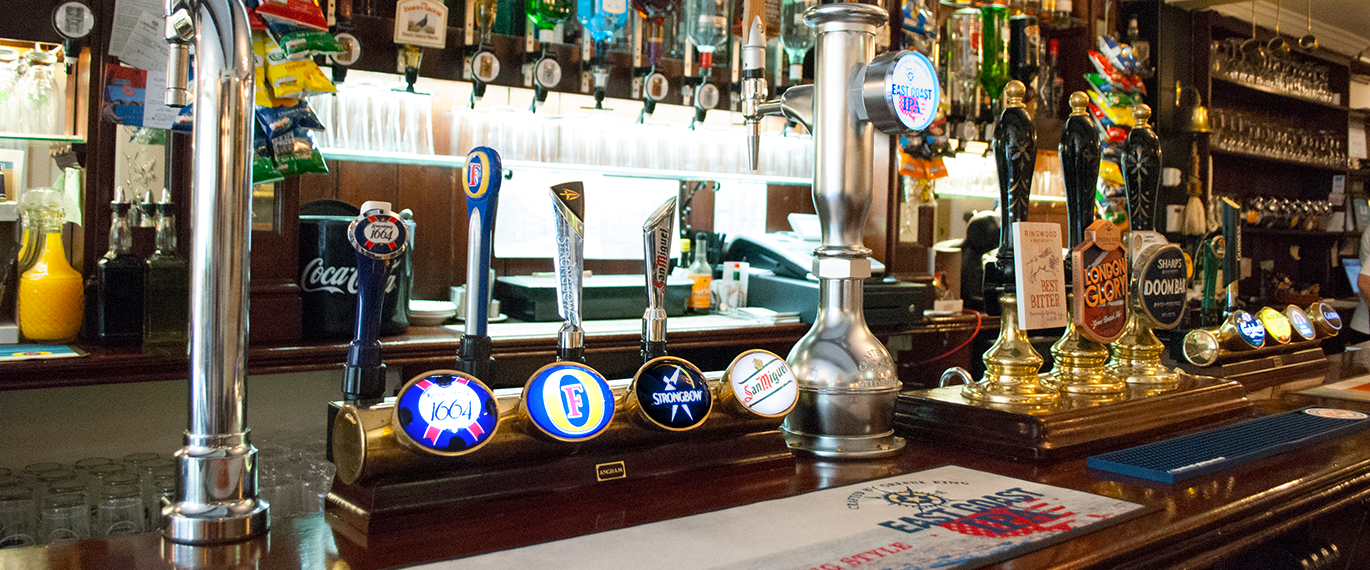 Restaurant & Bar
Enjoy a wide variety of light meals, snacks, lunches and evening meals in our Hotel's classic 18th-century pub restaurant & bar. We stock a wide variety of local ales and spirits behind the bar. All the food we serve is seasonally based to ensure the best quality. Book your table now and experience the excellent food and service of our Hotel restaurant.
Monday : 6pm-9pm
Tuesday to Saturday : 12pm - 3pm & 6pm - 9pm
Sunday : 12pm – 4pm *
*On a Sunday you can treat yourself to a traditional roast dinner with all the trimmings - amongst other choices from our menu.
Please note – These are sample menus which are subject to change.
Make a Reservation
If you are interested in reserving a table or checking the availability for a table in our Hotel restaurant, please contact us by using the following methods below and a member of staff will be more than happy to assist you.
Email Us
Menu
Starters
Homemade soup of the day served with crusty bread – £3.00
Spicy potato wedges with B.B.Q dip – £3.95
Whitebait with tartare sauce & brown bread & butter – £4.95
Smoked salmon with brown bread & butter – £5.50
Coarse farmhouse pate served with crusty bread – £5.50
Mains
8oz Rump steak served with chips, mushrooms, onion rings & side salad – £13.95
8oz Sirloin Steak served with chips, mushrooms, onion rings & side salad – £15.95
Home cooked ham, with egg & chips – £8.95
Freshly battered cod, chips & peas/salad – £10.95
Poached salmon with a light creamy prawn sauce with chips & salad – £11.95
Homemade mushrooms stroganoff with rice and salad – £9.95
Specials
We have daily specials at The George Hotel. Please check our in-house specials board for the latest deals and offers we have available.
Sandwiches
All Served with chips & salad garnish
Sandwiches - Baguettes - Ciabatta
£4.50 / £5.50 / £4.95
Ham & Mustard or Pickle
Egg Mayonnaise
Tuna Mayonnaise
Cheddar & Pickle or Salad
Stilton & Red Onion
Brie & Apple
Bacon, Lettuce & Tomato
Sunday Roast
All served with roast potatoes, new potatoes, yorkshire pudding, seasonal vegetables and gravy
Roast topside of beef - £8.95
Roast leg of lamb - £8.95
Roast turkey - £8.95
Children's roast dinner - £5.95