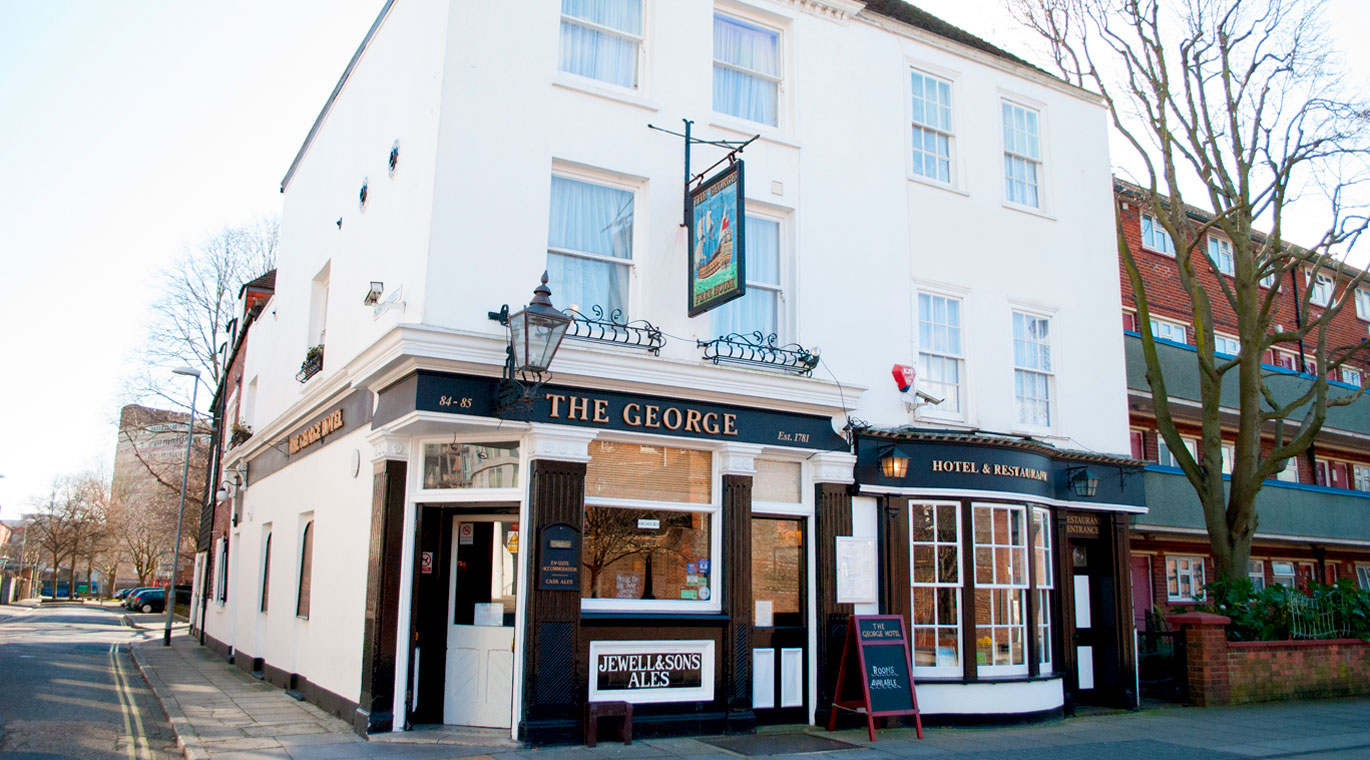 Make your booking at
The George Hotel in Portsmouth
The George Hotel is a Grade I listed traditional inn, which has been beautifully restored without losing its unique character. Along with the warm and welcoming atmosphere, all of our hotel rooms come with excellent facilities and a fantastic service.
Hotel Rating
All hotels rooms have coffee and tea making facilities, LCD TV's, PC interface and free high-speed wi-fi broadband.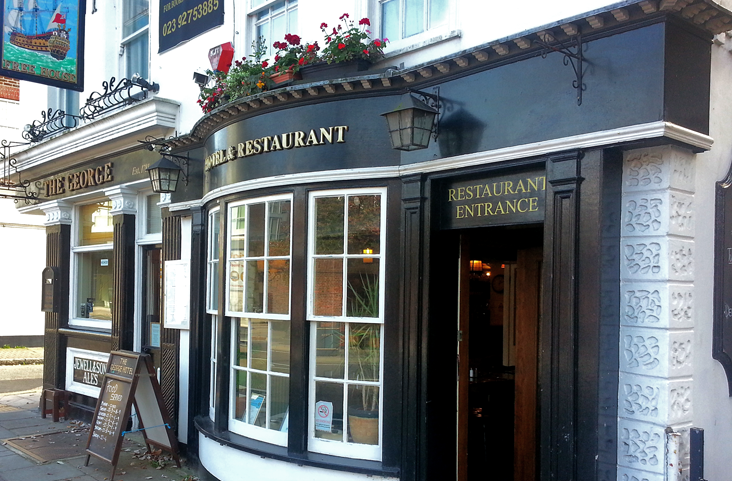 Testimonials
"Friendly and Helpful" All we wanted was something light to eat and a drink. Not a problem, and although we picked one course from the restaurant menu, it was provided, as we wished, in the pleasant bar, next to the wishing well (forty feet deep and encouraging donations for the local hospice) by the barmaid who was the ultimate in geniality and warmth. The landlord seemed to alternate between serving at the bar and propping it up - a relaxed individual if I ever met one. Mulligatawny soup was thick, meaty and spicy hot. The bread was fresh, warm and with plenty of butter. Didn't cost much either. So handy for the historic ships too. Don't often get to Portsmouth, but we'd be back and this time to see if a full meal lives up to the standard of the one course we enjoyed.
Don P
Whitley Bay, United Kingdom / February 2016
"Wow what a lovely place" This is a really friendly cosy place with excellent home cooked food, stakes cooked perfect and they went to the effort of making Sauces that wasn't on the menu. the value for money is amazing the cheese board for desert is wonderful with everything you can think of on it best Iv had. we only came for a evening meal but will deff be booking to go back for bed and breakfast. Thanks for a lovely meal and evening.
Carl M
United Kingdom / February 2016
"Excellent accommodation, friendly staff plus excellent food and close to everything" This is the second oldest what was originally an inn left in Portsmouth, hence has character. Not only lovely rooms, friendly staff and excellent food, this is within walking distance from the train station and so close to the dockyard and other attractions. We recommend this hotel most highly.
Carole M
Gravesend, United Kingdom / February 2016
Welcome To Our Restaurant
Enjoy breakfast, light meals, snacks, lunches and evening meals in our hotel restaurant. Then, on Sundays, treat yourself to a Traditional Roast Dinner with all the trimmings.
Learn more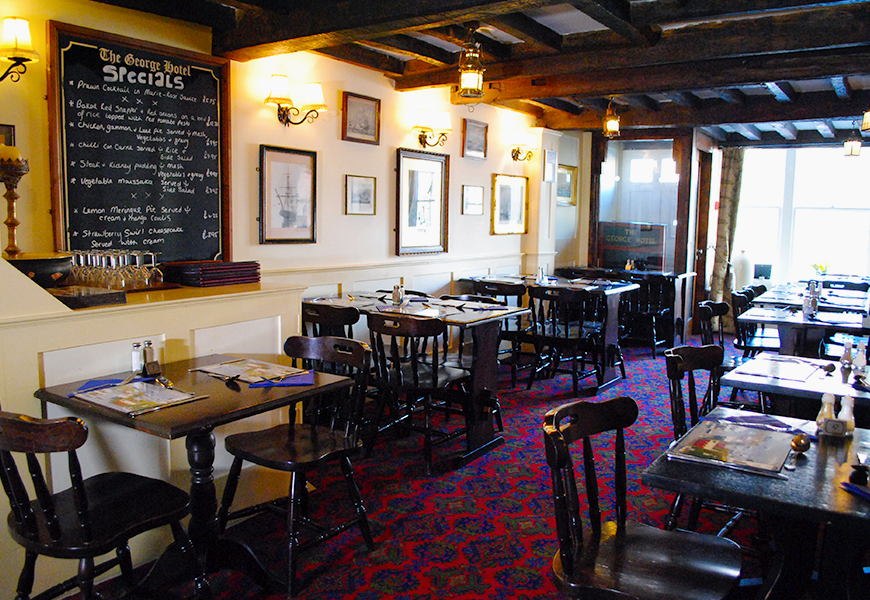 "Pop in and taste some fantastic food in this Grade I listed, traditional inn just 100 yards from the Historic Dockyard and Gunwharf Quays."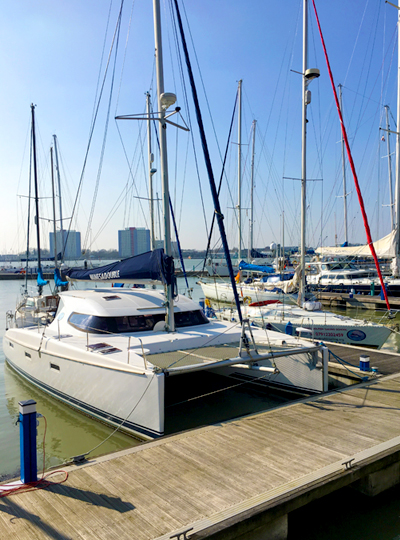 Things to Do
The hotel is conveniently situated just yards from the Historic Dockyard with its museums and collection of historic ships.
There are places to visit that will appeal to all ages and tastes, Gunwharf Quays with its shopping centre and the stunning 170m Spinnaker Tower with 3 viewing decks from which you can see into the next counties and over to the Isle of Wight or you can simply enjoy the beautiful Hampshire and West Sussex countryside.
Learn more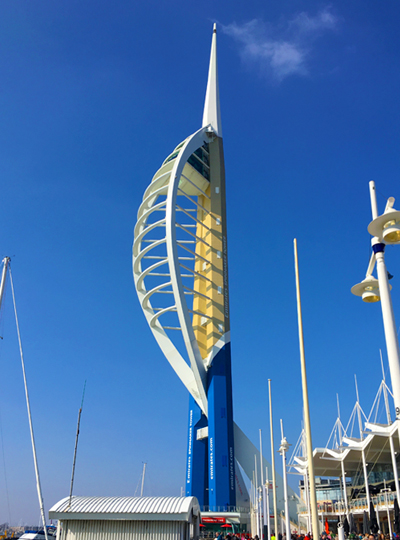 "Portsmouth is a dynamic and vibrant waterfront city packed with centuries of history. There is a whole host of dazzling architecture to explore. You can also spend your time at the Gunwharf Quays premium retail outlet which boasts over 90 outlet stores and 30 restaurants, bars and cafés to enjoy"